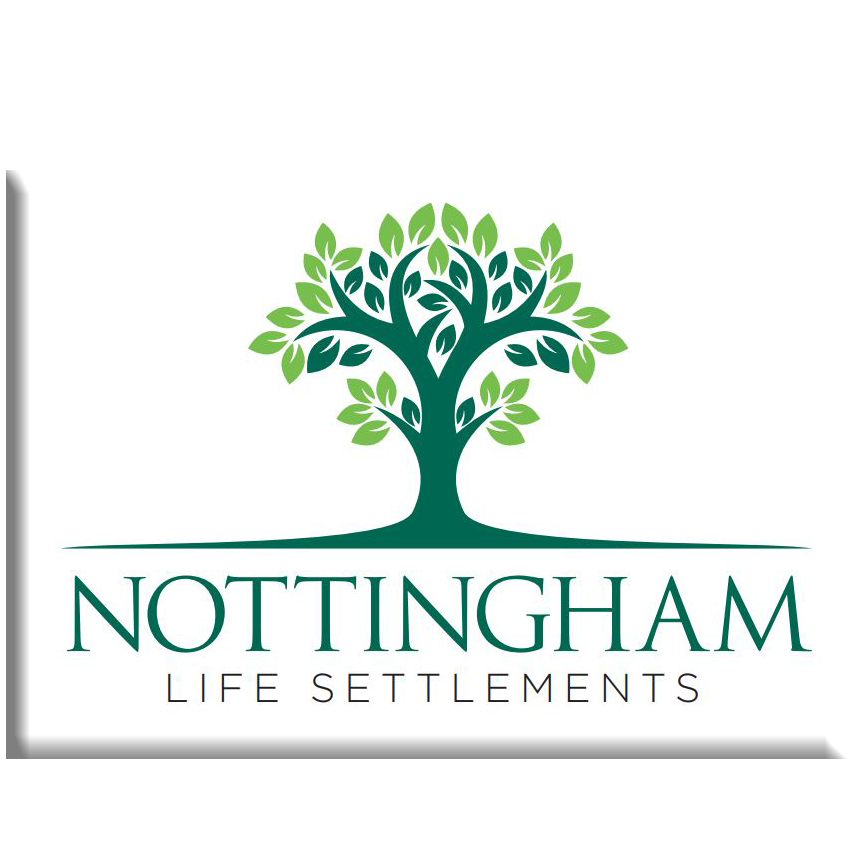 Nottingham Life Settlements
Has Your Life Situation Changed?


A LIFE SETTLEMENT
MAY BE THE ANSWER!
If you are interested in a "Life Settlement", then we know you have questions. The fact is, we have been helping people just like you navigate the complexities of the "Life Settlement process for 17 years.
Contact Us To Schedule Your FREE Consultation Today!


Our Promise To You
We promise that you will understand all of the options available and we will help you secure the best possible outcome for your situation.
At Nottingham Life Settlements we have the experience and resources to represent you with professionalism and achieve for you an extraordinary outcome.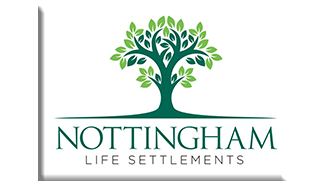 While money doesn't grow
on trees, a life settlement can be almost as good!
Contact Us To Start Your Settlement Proccess Today
A life settlement transaction is the sale by the owner of a life insurance policy to a third party for an amount greater than its cash surrender value and less than the death benefit. The seller of the policy receives a cash payment; the buyer of the policy assumes all future payments and receives the death benefit upon the passing of the insured.
Millions of American seniors are nervous about their retirement years and are searching for financial security to help them pay medical expenses, rid themselves of debt or just enjoy their golden years. For those folks, a life
settlement is an important option to consider as an alternative to lapsing or surrendering their life insurance policy.

Indeed, a survey prepared for the Insurance Studies Institute found that 90 percent of seniors who have lapsed a policy would have considered selling it if they had known a life settlement was an option.
Contact Us To Learn More
757-271-3026
Do I Qualify For A
Life Settlement?
Many people are curious as to whether they qualify for a life settlement with their existing policy. There are two major qualifications:

1. Your policy must have been in force for at least two years.

2. You have a life expectancy of 15 years or less.
If both of these are true, then you have an excellent chance that buyers will be interested in your policy. Call us and let us help you take the next step.
Learn If This Is Right For You!
The truth is, your policy is worth what a financial institution is willing to pay for it. To get you the best offer, we create an auction and allow all of the interested licensed buyers to bid against each other for your settlement offer. This insures that you get top dollar for your policy.

The auction set up and the entire service is free to you. When its over, you can accept the highest bid or reject it. There is no obligation at all. Call us so we can go to work for you today.
See How Much Your Policy Is Worth Call Us: 757-271-3026
Rave Reviews From Our Clients!
He Has My Unqualified Endorsement
John Midgett - Midgett & Preti PC
"Dick has always placed his client's best interests and needs ahead of his own in making recommendations for insurance purchases. I trust him so implicitly that he has written several policies for me personally and professionally. I never hesitate m recommending that my clients work with Dick for their insurance and financial needs."
Almost To Good To Be True
Jo Ann Blair Davis - Pender & Coward
I can honestly say that there is no insurance agent/financial advisor to whom I feel more comfortable referring clients. Dick is an absolute gentleman with clients; has a very nice way about him; and most important, I know that in any given situation, Dick will recommend what is in the client's best interest, even if it is not in his personal best interest (e.g., he would get a larger commission if he made a different recommendation). Dick's philosophy is that the best interest of the client comes first.
Professionalism and Total Dedication
I had the pleasure of working with Dick Nottingham on behalf of a long term client that due to a medical related disability issue had the need for immediate cash.

Through the work that Dick did on behalf of the client, the client was able to sell 4 term policies with a death benefit slightly exceeding $1,500,000 and no cash value and receive more than $200,000 of net proceeds.

Dick's professionalism and total dedication to obtaining the best result for the client was obvious in every interaction I had with him. His rapid and succint responsiveness to my questions and questions from the client were indicative of someone who had extensive experience in this field.
"It has been a pleasure to work with professional people who know their business and follow up and follow through! Thank you for your assistance in this matter. We will recommend you to any and all who ask!"
Amazing... I Highly Recommend
I have worked with Dick on several occasions regarding life settlements for my clients. He has been relentless in his efforts to obtain the best results for the clients. He was able to get a $295,000 payment to client on a $1,000,000 term policy. Amazing. I highly recommend Dick for Life Settlements.
Help For Financial Professionals
Trust & Estate Attorneys Click Here
Certified Public Accountants Click Here
Insurance Agents
Click Here
There are many reasons to use Nottingham Life Settlements for your life settlement.

1. First we represent only you.

2. We maximize the amount you can get for your policy by setting up an auction that lets all of the licensed buyers bid on it.

3. We do all of this at no cost or obligation to you.



FREE CONSULTATION & REVIEW
About Richard Nottingham
Richard has been a Financial Services Professional for 43 years and since 2002 has been actively involved in negotiating life settlements, always representing the seller.

Many of the Trusts and Estates attorneys in Hampton Roads know him as the "go-to" person for these transactions. He is also approved in VA to teach a 1 hour CLE course on the subject (the curriculum being created by the Life Insurance Settlement Association) and has taught the course at most of the major law firms in the Hampton Roads area. He has also appeared in Bankruptcy courts as an expert witness, in cases where the court must grant approval for a life settlement transaction to be completed (when the policy owner/seller is going through bankruptcy).
Schedule Your Consultation
5 Million Dollar Universal Life Policy
Cash Surrender Value: $141,000

First Settlement Offer Was
$760,000

But We Sold Her Policy and She Received $1,630,000
CASE EXAMPLES OF PAST SETTLEMENTS!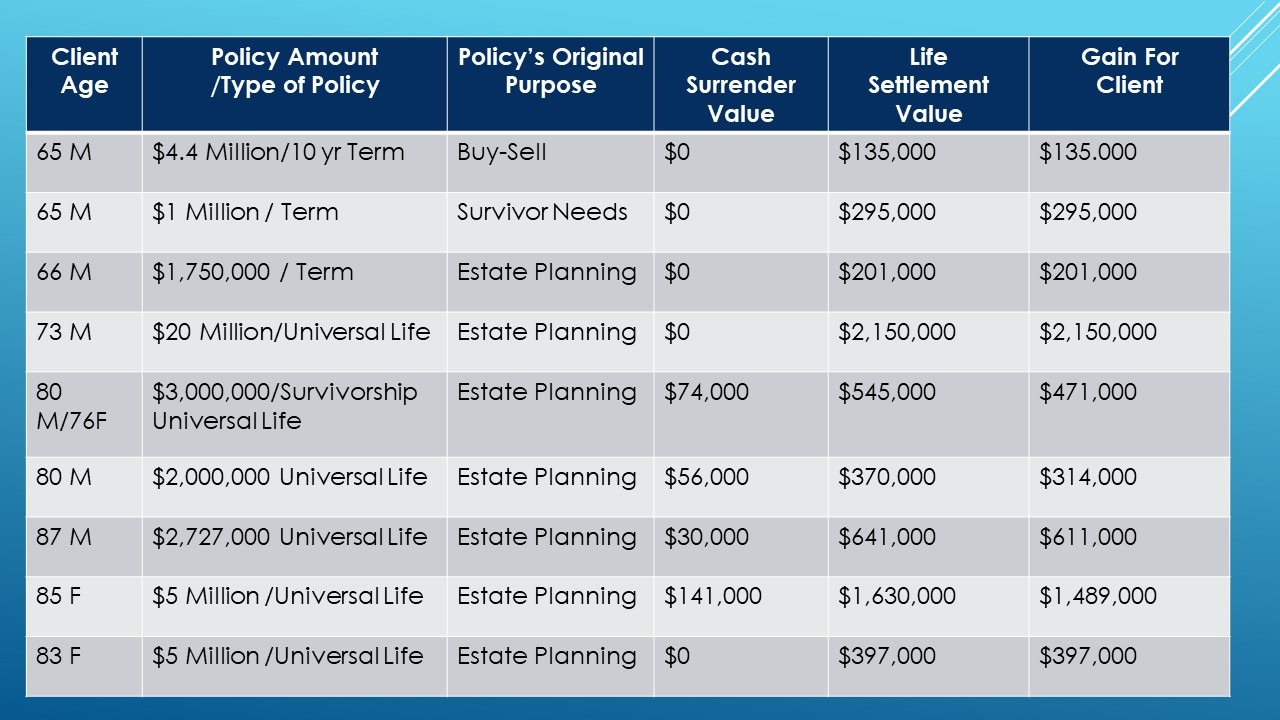 Who We Are:
Dedicated To Finding You The Best Settlement Offer For Your Policy
Life Settlements have become a very acceptable solution for unwanted policies over the last 20 years. 44 states plus Puerto Rico (Virginia is one) regulate these transactions to provide confidential and very safe outcomes for policy sellers.
The National Association of Insurance Commissioners has officially endorsed life settlements as an appropriate strategy to raise funds for long term care (LTC) expenses.
I have completed many life settlements over the last 16 years, creating over $11,000,000 in FOUND $$ for clients (difference in policy CSV as compared to net proceeds to sellers from a settlement transaction). I've never had a complaint or dissatisfied client. Instead, we get comments like the following…


"It has been a pleasure to work with professional people who know their business and follow up and follow through! Thank you for your assistance in this matter. We will recommend you to any and all who ask!"

And…

"I went into our bank account yesterday, saw it actually right after returning from church service—it just shows how good God is and how He brings people into our lives when we need them. Thank you!

Bring us your policy and let our team help you get the best result for your particular situation.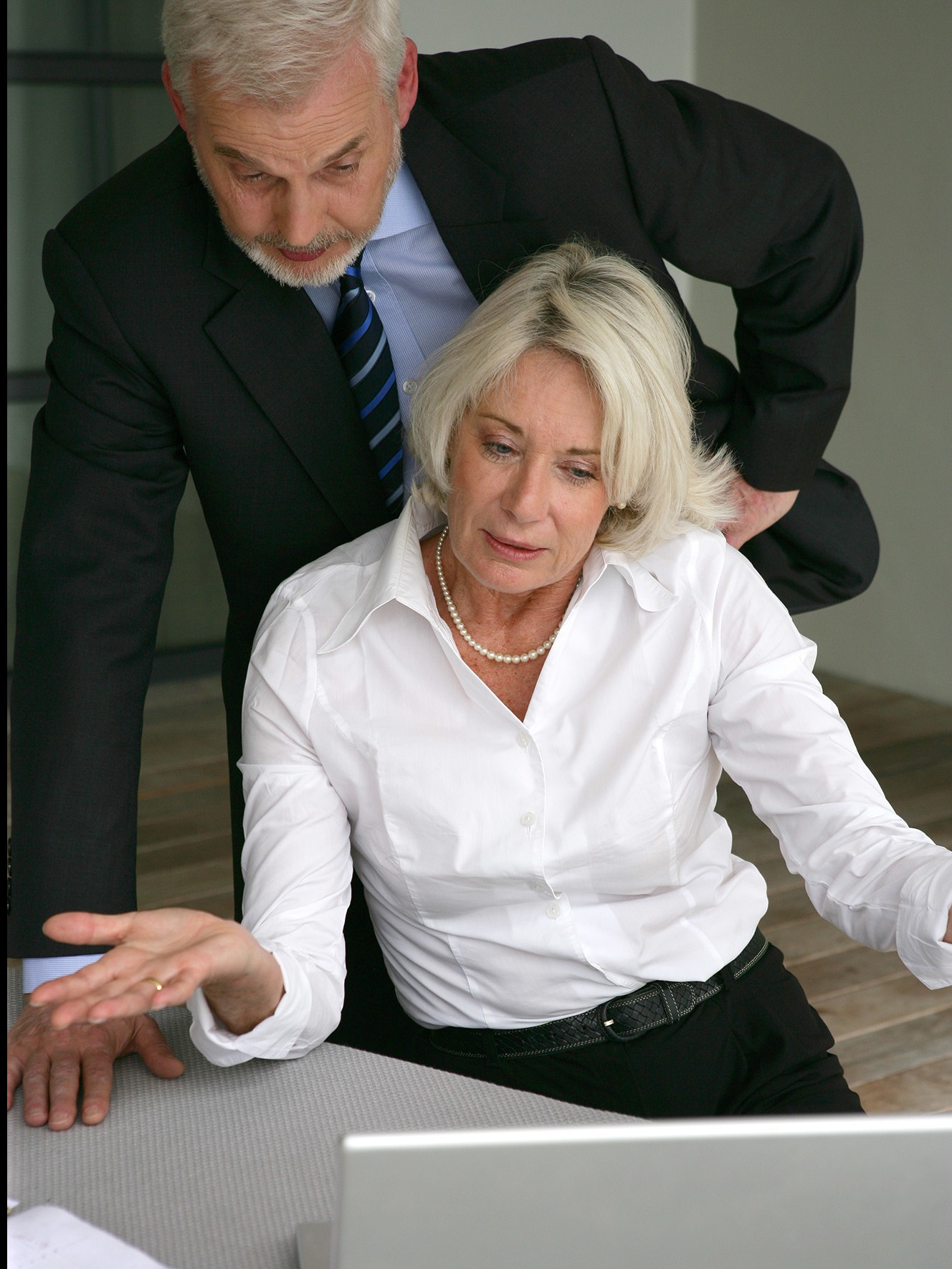 Don't Fall For These Marketing Myths:
Life Settlements Are Not Safe or Legal:


Don't get confused by what you may read on other websites or blogs: life settlement transactions are highly regulated and have been upheld by numerous court decisions as perfectly legal and appropriate. In fact, there has been only one consumer complaint nationwide involving life settlements since 2013, according to the National Association of Insurance Commissioner's Consumer Information Source.
All Buyers Are The Same And Will Make The Same Offer.
This is definitely not the case. Each buyer will do its own research as to the value of the policy and your health and make a offer. You can be sure that even if it's more than the cash value of the policy, it is not their best offer. We set up an auction among all qualified and interested buyers and allow them to bid on your policy. This assures that you get top dollar for your policy and not what one company may hope you will settle for.. There is no obligation and the process is FREE so call today.
I Can Easily Handle This Myself.
​
While it is true that you can call a company and get an offer from them, it will not be their best offer. Our process assures you that multiple interested buyers will be bidding on your policy. Putting together an auction like this is no easy task but we are very good at it. You have one shot at doing this right and getting the best pay out possible, don't do it alone. Call us today for a FREE consultation.
Help For Financial Professionals
Trust & Estate Attorneys Click Here
Certified Public Accountants Click Here
Insurance Agents
Click Here
Settlement Shopping
​Done For You!
Before deciding to accept a life settlement offer, the policy owner should seek both legal and tax advice from
an attorney and a certified public accountant. Tax consequences of life settlements are quite favorable, and
often little or no income tax is due on the amount received. However, the opinions of these legal and financial professionals are important to be sure the transaction is in the best interests of the policy owner and the policy's beneficiaries.


To begin the process in Virginia and in most states, it is necessary to involve the services and expertise of
someone who is licensed to broker life settlement transactions. A competent licensed broker will also solicit bids from every buyer licensed to operate in your state of
domicile, and will keep the seller advised with regard to all offers to purchase that are received.
DON'T TAKE OUR WORD FOR IT
SEE WHAT OUR CUSTOMERS ARE SAYING
"Thank you for bringing this policy sale along to its ultimate great conclusion. You and your staff were truly professional in all of your interaction with us. We are grateful for your patience and service". L. F.
"I'm not sure how to begin to thank you and your team. Saying thank you just doesn't feel like enough. I am forever grateful!" Ellen A.
"Thank you so much. You have been amazing to work with. Your diligence, patience, clear communication, and thoroughness have been noted and are so appreciated by us". L. C.
"Just a quick note to thank you and your team for the hard work, making the sale of both policies a great success. Keeping me informed and on-track during the process was also very appreciated!" K. J.
OR CALL US NOW AT 757-271-3026